List your company
How it works
Welcome to the subscription page. Here you can quickly and easily register your company on the RTPI Directory of Planning Consultants.
There is a subscription package suitable for any company size. The prices below are based on a full calendar year subscription. When you subscribe to the directory, the cost will be calculated pro rata. This applies to the package cost and not additional extras.
If you sign up after January 2018, your package will not include the regional PDF leaflet listing.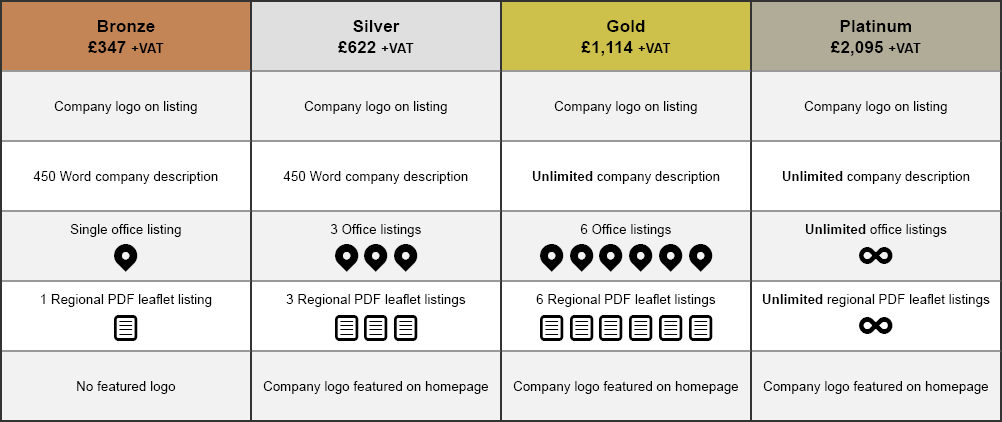 Step One: The first step will capture your company details and set you up with an account.
Step Two: Once you have registered, you can choose your subscription package and add your company information to really make your business stand out.
If you have an existing subscription, then your company account and all its information will be available once you have activated your account by resetting your password.
Step Three: Payment will be taken online and your listing will be published, allowing you to manage your account and benefit from new leads straight away.
Register or renew your company.
Contact us
If you need any help with registering or reactivating, get in touch and our service desk will help you through the setup of your account.